Our corporate purpose
Building together, with our clients, a better and sustainable future through responsible and innovative financial solutions.
Engagements
Societe Generale was created over 150 years ago to promote the development of trade and industry. That was our original purpose, to be a bank that promoted progress.  We have always sought to help develop the global economy over the long run, through innovative solutions, which we have achieved by building a solid and sustainable bank with a pioneering spirit.
Our new purpose steers our choices, and reaffirms what it is that drives us when we come to work and when we serve our customers: to continue playing a driving role in the world's transformations. It is based on 85,000 contributions collected from staff across the world, in line with our history and the expectations of our stakeholders.
It is with this same long-term approach that we are engaging with the world as it is today: a world in which economic development goes hand-in-hand with environmental and social progress.
Building 
Throughout its more than 150 years of existence, Societe Generale has provided the financing needed for the world to transition from one development model to another. Societe Generale is a sustainable and solid bank with proven solidity on which customers can count. Building has been the historical role of banks, to create the foundations for economic development.
Together
Team spirit is central to Societe Generale. Within the bank, we work together to be able to offer each customer the tailored palette of expertise they require. We team up with our customers for the long term and are proud to be the trusted partner on which they rely to help them move the world forward. We establish coalitions with the aim of increasing the impact of positive changes.
With our clients
We assert a permanent determination to be of service to our clients, whether businesses or individuals, by supporting them with their projects. Increasing the satisfaction of our clients is a priority.
A better and sustainable future
Through our support for our customers' projects, we aim to help them build a better and sustainable future for themselves and for society. We want to act for the benefit of both individual and collective interests over the long term. Our vision is to play a lead role in the world's positive transformations and contribute to a future that is more ecological and which shows more respect for the planet, and a future that is more inclusive through the promotion of economic, social and digital inclusion.
Our purpose is engaging and the expression of our collective ambition. It serves as the key to our strategic choices and the compass in guiding our everyday activities.
Solutions
Our approach is to seek value-added and suitable solutions to meet the needs of our customers and society, with a capacity to offer tailored solutions by drawing on our expertise and our experience in customer service.
Financial
We take full resposibility for our banking business, and are proud and conscious of this responsibility. Our business activities are needed more than ever to finance, secure and support the projects of all those involved in building the world of tomorrow.
Responsible
We are committed to always taking an ethical approach with the willingness to preserve long-term trust and maintain loyalty relationships. And we also believe that the capacity to have a positive impact for society and the environment will be central to the transformation of the banking sector. For these reasons, we see responsibility as an integral part of all the products and services we propose.
Innovative
We have a pioneering spirit and firmly believe that innovation is key to a more responsible world. Societe Generale helps to bring about new business models and creates unique solutions thanks to our capacity to combine different areas of expertise with very high expectations.
Find out more about our Group
Our CSR commitments
Visit the page
Our Identity
Visit the page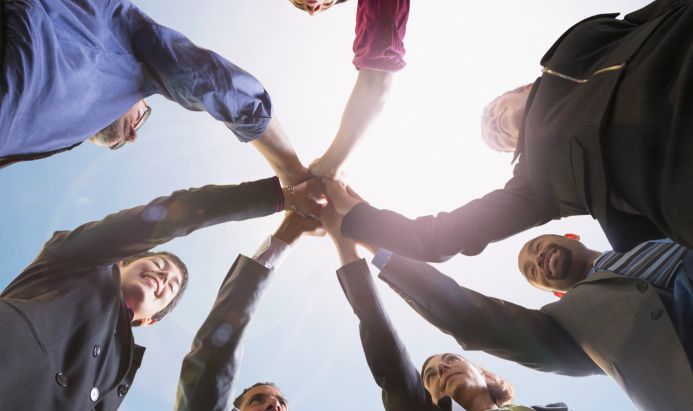 Our Values
Visit the page