Our commitments
Societe Generale works with large international groups, SMEs and innovative startups to fill our diverse purchasing needs. With all of the suppliers, Societe Generale aims to maintain close-knit relationships built on trust.
Over 2000 suppliers under contract

€6.6 billion in annual sourcing expenditure including €4 billion in France
A relationship built on trust and balance
Societe Generale is intent on working with you to build relationships based on trust, fairness and transparency.

Right from the RFP and throughout the whole process, the buyers ensure that suppliers are treated with fairness by sharing the same level of information with each candidate. As the Group considers the supplier relationships to be long-term partnerships, Societe Generale endeavours to provide maximum visibility, by committing on the long-term.

Because banks are subject to specific national and international regulations, the Group offers you, as of the transmission of the RFP, a template contract which can serve as basis for our exchanges to draw up the final agreement. 

The Sourcing policy ensures the following:
neutrality in the selection of suppliers via a transparent and impartial process;
fairness in accessing deals, on the basis of free and loyal competition, giving the same opportunities to all;
efficiency, in seeking the solutions and innovations you can offer;
operational, legal and contractual security;
responsibility, incorporating the Group's social and environmental commitments into the purchasing practices.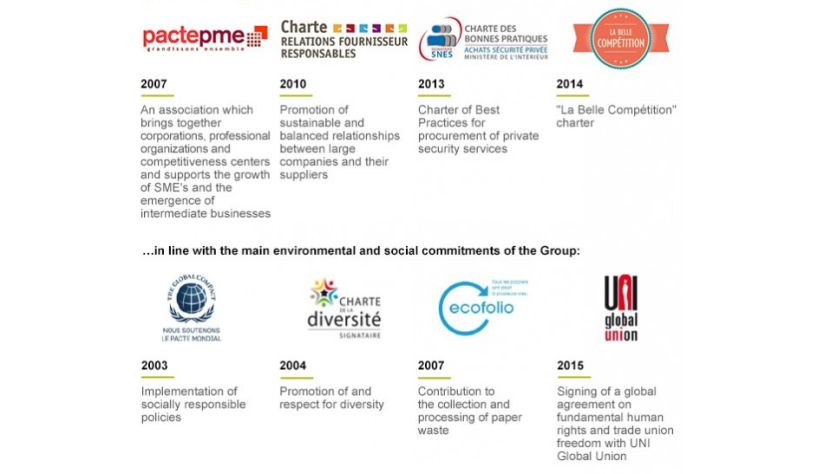 Serving the Group and our customers
The mission of the Sourcing teams is to identify, with suppliers' help, the most appropriate solutions to contribute to the operational efficiency of the Group.

To this end, the teams commit themselves, together with suppliers' help to:
seeking reliable and competitive solutions to meet the clients' needs;
identifying the best solutions on the market to provide Group businesses with advice and expertise
anticipating changes and promoting innovative solutions.
This mission is part of the Group's broader commitment to social and environmental responsibility, compliance and risk management.

The relationship with suppliers goes further than a simple search for the best price and satisfying an instant need. The Group carefully takes into consideration all the costs and impacts related to the purchase, use and related end-of-life impacts of a product or a service, taking a responsible sourcing approach.