Digital innovation: a driving force for positive transformation
Inventing and developing
For over 150 years, Societe Generale has been inventing and developing its businesses, services and banking products with a pioneering spirit and a clear vision of the future. The Group is firmly committed to digital transformation, notably accelerating the process since 2017 while always aiming for operational excellence. This has allowed us to open up new sources of growth, capitalising on our role as a trusted third party and on our network of qualified experts.
To offer an ever more streamlined, customised and secure client experience, the Group has opened up to the FinTech ecosystem and forged close and lasting relationships with these new players. We are fully committed to an Open Innovation approach to bring out the best talent, both inside and outside the Group. Currently, 23,000 IT professionals and dozens of partner startups are transforming the work of our 133,000 staff to satisfy and protect our 30 million clients present in 61 countries.
Enabling progress by building an open, responsible and secure future: this is the driving force behind Societe Generale's digital transformation.
Read the most recent press release and press kit "Digital and Innovation: Societe Generale strengthens its leadership to co-build the bank of tomorrow with its clients."
bank for digital maturity, ranked 4th overall of CAC 40 companies in 2019

invested in data protection and the fight against cybercrime 2017 - 2020

invested to detect and contribute to disruptive innovation in the banking industry through the Societe Generale Ventures innovation fund

hours of training provided to French Retail Banking staff for new digital tools and services
Open Innovation: the new paradigm
Societe Generale is constantly developing our Open Innovation policy with startups and FinTechs, and multiplies their cross-fertilisation.
Sharing skills and knowledge is what Open Innovation is all about. Which is why Societe Generale is increasing and intensifying our dialogue with startups and the FinTech ecosystem. This continuous immersion alongside thousands of innovative players around the world enables us to identify those actors bringing the highest level of value to the Group for the benefit of our clients. New strategic partnerships with a wide variety of startups are being forged in key areas such as new payment methods, transaction security, the client experience, among others.
An Open Innovation platform available to all (and especially you)
Startups dream up tomorrow's disruptive solutions. Societe Generale helps make these solutions a reality through our products and services. In our constant search for new partners, the Group has set up an Open Innovation platform. It connects more than 30 of the Group's innovation leaders with startups operating in one of the following areas: services for SMEs, open banking, payments, e-commerce, credit, global markets, real estate, insurtech, cybersecurity and regtech (regulatory technology), blockchain and cryptology.
Do you want to develop a POC (Proof of Concept), create new partnerships or set up your teams at our offices in Paris? If so, look no further, our Open Innovation platform is the answer.
Societe Generale Ventures: a fund dedicated to innovation
Societe Generale Ventures is the Group's €200 million startup investment vehicle. Its four strategic areas of investment are e-payments, e-commerce, open banking and services for SMEs. Five other more forward-looking areas complement this approach. Societe Generale Ventures' mission is to create synergies between the Group's activities by financing not only external startups, but also internal startups lead by our staff.
Find out more on the Societe Generale Ventures website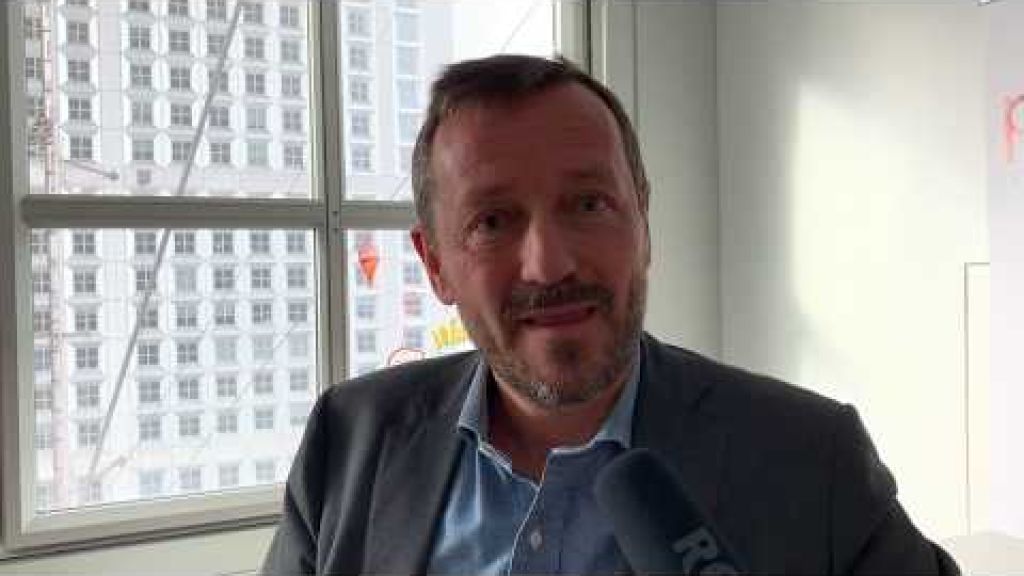 Global Markets Incubator: a pioneering platform for FinTechs dedicated to financial markets
Inventing the financial markets of tomorrow: this is the objective of the Global Markets Incubator programme led by Societe Generale Corporate & Investment Banking. This incubation platform hosts six FinTech startups from around the world for a period of six months. The aim is to convert the best innovations into viable solutions for financial market actors. It provides a unique opportunity for startups and Societe Generale experts to innovate collectively. Our partner Le Swave - Paris&Co welcomes the teams in its offices near to Societe Generale's head office in La Défense, Paris.
Find out more about Societe Generale's Global Markets Incubator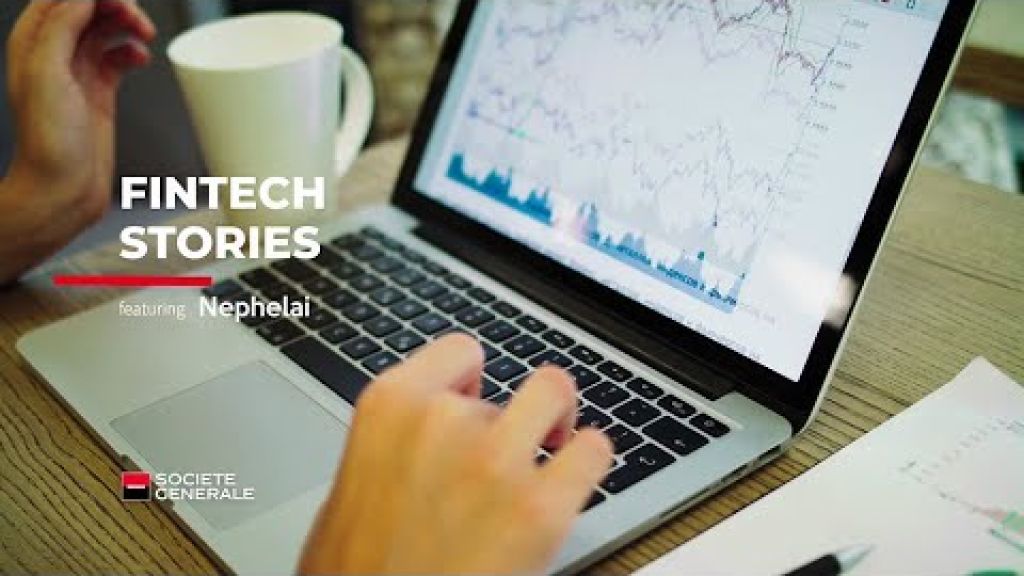 The Internal Startup Call: enabling internal innovation
Launched in 2017 and open to all Societe Generale staff around the world, this "intrapreneurship" programme was designed to encourage internal entrepreneurial projects using disruptive innovations. More than 15,000 staff members pitched their ideas, and 60 projects from France and around the world were selected to benefit from a six-month incubation period in external innovation centres which partner with the Group. Today, around 10 internal startups are at the launch or further incubation phase.
Prismea and Forge, two "made in Societe Generale" startups
Prismea: the smarter neobank
An Internal Startup Call project based in Lyon, France, this neobank (now a subsidiary of the Group's Crédit du Nord retail bank network) offers 100% digital banking solutions to all business startups (micro-entrepreneurs, VSEs and SMEs). In addition to a range of traditional banking services and products - such as a simplified account opening process and payment methods - Prismea also offers a bank account aggregation solution, cashflow forecasting and financial management tools. In addition to these services, the use of data coupled with Artificial Intelligence enables Prismean to provide bespoke advisory services to its clients.
Watch the #InnovationStories video about Prismea
Forge: the internal startup creating blockchain solutions
Forge is one of 60 internal startups that emerged from the Internal Startup Call. Its team tests different disruptive solutions based on blockchain technology for the development of new capital market activities.
Forge made the first financial transaction to be conducted in Central Bank Digital Currency (CBDC), initiated and paid simultaneously using a digital euros format issued by the Banque de France via a blockchain.
Kwiper, a digital wealth management solution to support chartered accountants
Created thanks to the Internal Startup Call, the fintech Kwiper is a Saas-model digital solution to help professionals develop wealth consulting assignments with their clients, as a white label. The solution makes it possible to automate wealth management consulting missions. Kwiper is digitalising wealth management consulting, making wealth management accessible to all professionals and supporting them throughout the process.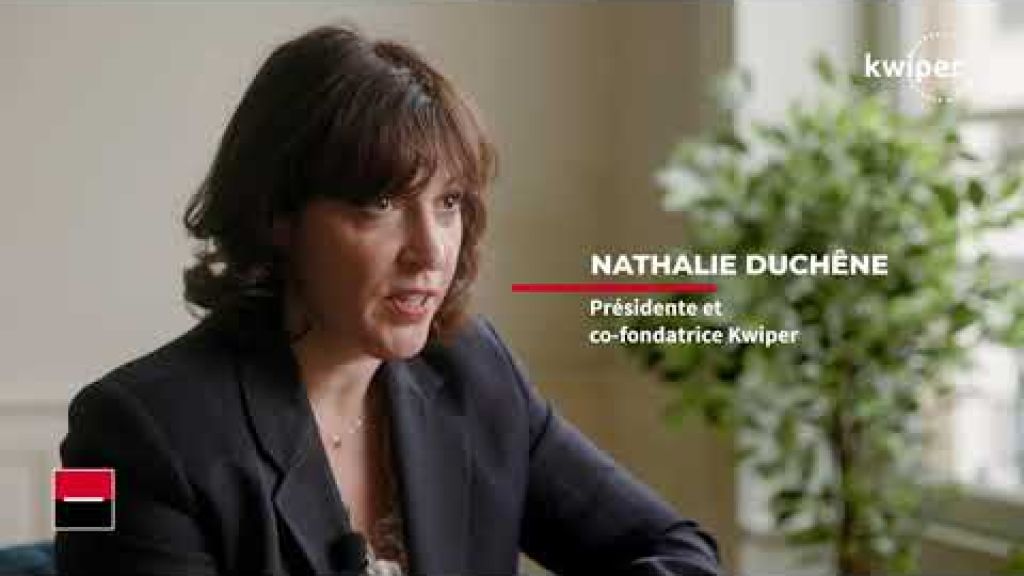 Open banking to increase client satisfaction
To meet new client expectations and satisfy their need for interaction, the way in which banks do business is changing. Societe Generale partners with innovative actors by opening up our IT systems via Application Programming Interfaces(APIs), without, of course, compromising security, compliance or regulations.
This open approach makes it possible to offer increasingly innovative and personalised servicesto our clients. The Group is rolling out two major open banking models.
The first is the Bank as a Platform model, which consists of offering innovative solutions from external partners to Societe Generale's clients, such as providing useful support throughout the process of buying a house.
The second is the Bank as a Service model, which provides our partners –whether actors in e-commerce or FinTechs – with SocieteGenerale products and services for their clients, including online payment, insurance products, etc.
Read the interview with Philippe Aymerich, Deputy Chief Executive Officer of Societe Generale.
Treezor: Banking-as-a-Service leader in France and project accelerator
With its acquisition of French "Bank as a Service" pioneer Treezor, Societe Generale group became one of the leading providers of solutions for FinTechs and neobanks. Created in 2015, Treezor provides a high-performance banking and payment services platform for merchant sites, collaborative platforms, credit institutions and neobanks in Europe. The consumer payment experience is now a key issue for independent professionals and businesses alike. Treezor provides solutions covering the use of electronic currencies, third-party collection, fraud risk management, etc. These expert solutions supported by the Group are accelerating the digital transformation of all our corporate and professional clients.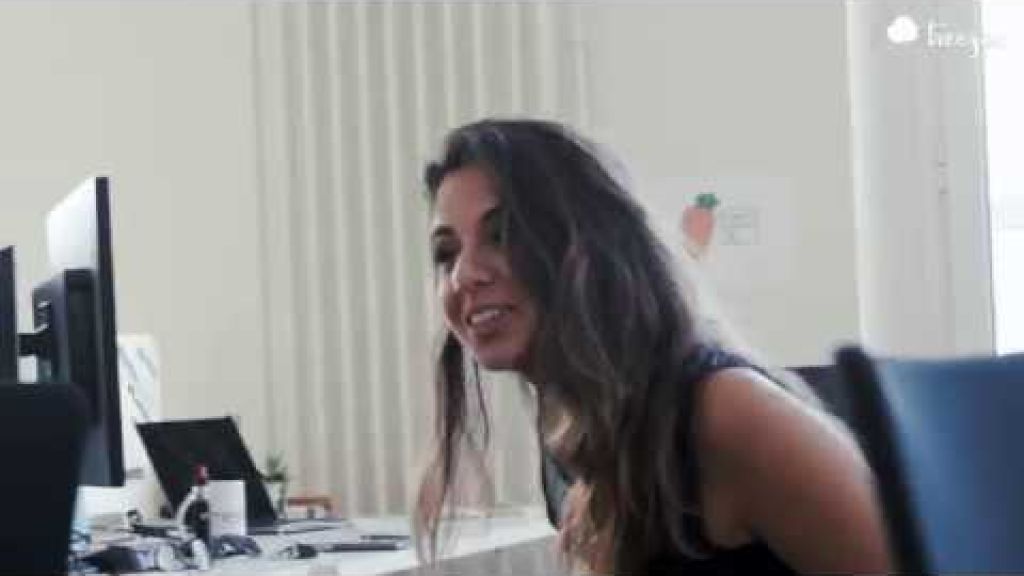 Shine: the neobank for entrepreneurs
Having attracted 70,000 entrepreneur clients in its first three years of existence, Shine is the number two "fully digital" bank for entrepreneurs in France and aims to act as an 'administrative co-pilot' for VSEs and professional clients. With a 100% online 'Pro' account and simple features for administrative tasks (invoicing, calculating charges, simplified accounting, etc.), it enables entrepreneurs to concentrate on developing their business. Shine, like Prismea, uses Treezor platform technology.
Find out more about Shine.
Discover the video #InnovationStories Shine
Digital transformation: agile sharing
Having started our digital transformation process in the 2010s, we have equipped ourselves with the necessary means to build the bank of tomorrow.
This far-reaching transformation has enabled all of our businesses and functions to accelerate their conversion to digital solutions, with the aim of providing better services to our clients.
Societe Generale started by acquiring technological and cultural maturity in the digital field. This first phase was based on experimentation and enabled the Group to scale up its activities to pool and industrialise digital initiatives, combining the best of technological and human expertise in a responsible way.
The capabilities acquired in terms of Artificial Intelligence, platforms, Cloud and cybersecurity are deployed across all the Group's businesses and in all the countries where we operate. In addition, this expertise is leveraged to deliver the most relevant and streamlined services, based on an Open Source first strategy that promotes innovation and new working methods such as the agile method - a collaborative project-management system that incorporates client expectations from the outset and accelerates the delivery of digital services.
The Covid-19 health crisis has accelerated the use of digital technologies. The Group's clients expect efficient and secure transactions, the ability to view their accounts online, ready access to advisory services, etc. Societe Generale is able to meet these expectations thanks to the transformations that have long been underway, and even more so now thanks to their acceleration.
Platforms helping systems to communicate
The platforms are technological proof that innovation is now being co-developed in an open way with the outside world. Societe Generale has more than 3,000 Application Programming Interfaces (APIs) in production in our catalogue. These APIs are the connection points between the various information systems through which data and functions pass. These technological building blocks make it possible to open up the bank to our partners and to share digital services both within the Group and externally, making open banking a reality while always maintaining a high level of security.
Data and AI: tools of increased value
Data is a constant theme in all of the Group's businesses, with more than 250 use cases in production. Of these use cases, 80 incorporate Artificial Intelligence (AI) and are "self-learning" (Machine Learning) and/or "communicating" (Natural Language Processing, NLP). All projects share the same objectives: to add value to client relationships and increase operational efficiency.
To realise the full potential of data in a responsible manner, the Group has introduced robust governance systems. The Group Data Office centrally monitors the entire life cycle of data, from creation to deletion, and guarantees its quality. It heads a community of 500 experts and 65 Chief Data Officers (CDOs) in the Group's Business Units and Service Units. These CDOs help businesses implement their data strategy. Interoperability between the Group's two main data lakes and a data catalogue enable the accelerated adoption of new practices, while the DataGo solution – a 'permit' for data use – guarantees compliance with regulations. In addition, discussions are under way to limit the environmental impact of the Group's data and to guarantee trustworthy Artificial Intelligence.
Artificial Intelligence/Data use cases in production

central Group Data Office

Chief Data Officers working in the Group's Business Units and Service Units
Societe Generale: a cloud banking pioneer
Driven by its Cloud-first strategy, the Group has migrated a significant portion of its servers to a hybrid public/private Cloud platform. This transition process, which began in 2014, is making our IT architectures more resilient, more flexible and more readily scalable. This provides Societe Generale with a quicker way of designing the most innovative, fluid and personalised services and making them available to our clients. Our clients' data is hosted on the private Cloud. This commitment to the Cloud enables the Group to attract the best talent while encouraging team work.
of Societe Generale's servers are hosted in the Cloud
Cybersecurity: a key issue
The use of digital solutions is growing exponentially, and the circulation of personal and financial data is widespread. Cybersecurity is a vital issue for the banking sector.
Societe Generale has committed €650 million over three years to this subject as part of its Transform to Grow strategic plan. Efforts are focused on the security of the Group's sensitive applications; the security of all client data; the Group's detection and reaction capacities; the strengthening of security options offered to clients (with robust but easy-to-use mechanisms); and, finally, raising awareness of cyber risk among the Group's clients and staff.
Open source at all levels
The philosophy of Open Source (where free access to the source code of programs and applications is allowed) is based on a collective and collaborative intelligence approach, a powerful driver of innovation.
In response to strong demand from developers, Societe Generale group has put in place an Open Source first strategy based on three key areas:
making use of Open Source technologies - USE

contributing to communities - CONTRIBUTE

attracting IT talent - ATTRACT.
Open Source is inseparable from Open Banking and accelerates the Group's digital transformation while ensuring the same level of security as 'proprietary' technologies.
Agile@Scale: a shared and agile method
For its technology projects, the Group has applied the agile method in continuous delivery mode. The aim is to minimise the time between the initial stage of an idea and its conception, implementation and delivery in usable form. This approach is characterised by its consideration of the needs of the end user from the outset, whether that user is a client, a member of staff or any other stakeholder. With the agile method, Societe Generale is able to regularly deliver new digital services without compromising security or our full compliance with regulations.
"@Scale" means Group-wide: 50% of our IT teams are currently working in agile mode with the Group's businesses.
Innocast, the podcast about innovation
In these mini-podcasts, Societe Generale group is hosting leaders, digital leaders, fintechs, and experts during talks focused on innovation and transformation. Deciphering trends, opportunities and future inspirations, sharing convictions and leaders' strategies are the purpose of these mini podcasts. 
Discover, Decode, Inspire… Listen to Innocast.
Find out more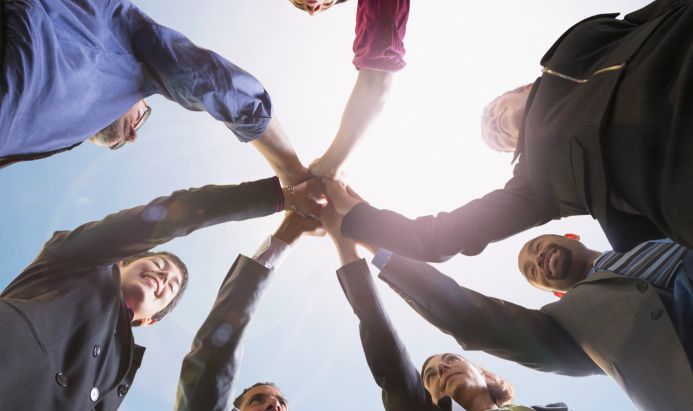 Our Values
Visit the page
Our model of value creation
Visit the page