Societe Generale recognises digital innovation at the 2014 INNOV'GROUP Awards
Societe Generale Group has been pursuing an open innovation approach for many years now. Accordingly, every year it bestows awards that recognise innovation by its employees in an approach that encompasses co-creation, openness and the start-up process.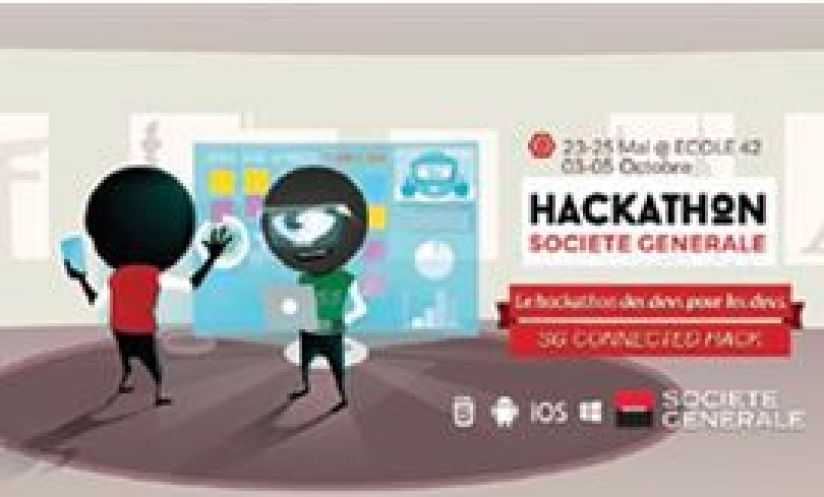 This year saw many entries in the field of digital innovation as well as a rise in the number of innovations submitted (1,500 in 2014) and the remarkable mobilisation of 10,000 employees along with online customers (18,000, compared to just under 5,000 last year), who were polled on the innovation of their choice.

With several awards won, including the employees' choice award, Societe Generale's internal and external hackathons came out a resounding success. This recognition reflects the openness of the temas from various expertise and Groupe entities to this style of co-creation with a start-up spirit. It also reinforces the relations and interactions between the Group and the external ecosystem of developers.

Another example of open innovation lies in the fact that this year's Grand Prize was awarded to a non-banking mobile application called "My Medcare, your personal healthcare assistant". By recognising this healthcare app (developed by Societe Generale Insurance in Romania), which is free and linked to a health insurance policy, the Bank demonstrated its commitment to assisting its customers in their day-to-day activities and the key moments of their lives. The app offers simple and practical features including medical centre localisation, a healthcare directory, a medical agenda and daily medication management.

Finally, 18,000 online customers voted for Security Pass, a tool available on the Societe Generale app that confirms transactions carried out online in a simple manner that does not involve SMS. This online vote, which confirms the Bank's position as a trusted third party, is a good reflection of customers' need for simplicity and security.

"This edition of the INNOV'GROUP Awards reflects the strong commitment of the teams at Societe Generale, which is already a leader in innovation and digital services and which made digital development and innovation a priority in its 2014-2016 strategic plan and is accelerating its digital transformation in the interest of its customers," commented Françoise Mercadal-Delasalles, Group Head of Corporate Resources and Innovation.