2025 Strategic Plan, KB gets the ball rolling with KB Change 2025
Interview with Jan Juchelka 
Chairman of the Board and Chief Executive Officer of Komerční banka in the Czech Republic
On the occasion of the publication of the Q3 2020 financial results, Komerční banka (KB), Societe Generale group's subsidiary in the Czech Republic, presents their new strategic plan KB Change 2025. Jan Juchelka explains the new plan.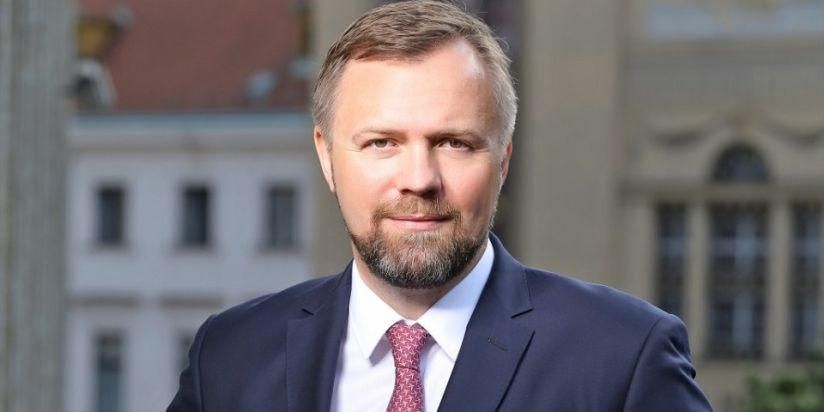 Jan, in a nutshell, could you introduce this new stage in Komerční banka's development: KB Change 2025?
KB Change 2025 is thought as part of the Societe Generale group strategic plan. Just to be precise, it is an adjusted follow-up of our previous transformation plan KB Change 2020 that we launched in 2018 and successfully implemented since. Indeed, KB group achieved in these last few years greater simplicity, agility, digitalisation and client centricity. In line with Group's "raison d'être" "bringing to our clients responsible and innovative financial solutions to create together a better and more sustainable future", our strategy is thus centred around three main pillars, i.e. growth, helpfulness and responsibility. We aim at becoming the leader in the new era of digital banking with 2 million active clients and a bank with the greatest emphasis on sustainability.
 
What are the main challenges to become the leader in the new era of digital banking?
Looking to the 2025 horizon, the Czech economy is expected to begin recovering from the drop in output caused by the pandemic in 2021 and to resume the growth pace achieved just prior to the recent dip in the following years. In this context, we identified five categories of challenges and opportunities in the new era of digital banking. First, we must keep up with the evolving customer needs – with emphasis on reliability, trust, and partnership with clients; a need for simple and fast but personalized solutions accessible anywhere and anytime. Second, we have to face a changing competitive landscape – characterized by considerable pressure on profit margins, disruption caused by fintech and neobanks. Another big challenge is the urgency of environmental, social, and governance considerations all companies should take into account and in particular, regulatory responsibilities of banks that are increasing. And last but definitely not least we have to seize the opportunity of the technological revolution that is already transforming the legacy of the banking systems, deepening client expectations, creating new development practices, new ways of working, introducing everywhere data analysis, generating rapid leaps in productivity and strengthening the role of technology providers across industries. And we definitely have to take active part in this exciting transformation.
 
What specific actions will you be taking to achieve your goals?
Well, we have several concrete initiatives. To start with, we are a data-driven company. And in this perspective, KB aims at maximising the business value extracted from data while assuring the privacy of client data. Moreover, to evolve our agile, adaptive, and effective organisation, we will implement DevOps practices* as well as the Smart office** concept of workplace organisation.
We will move towards fully digital sales and services and deploy a new core banking system featuring 24 ×7 availability. Another initiative concerns our position on the housing finance market. We will create a single mortgage factory delivering innovative solutions for clients of both KB and Modrá pyramida (our specialized mortgage entity). Our global ambition is to continue to increase the satisfaction of our clients (NPS) in the retail and SME segments, and, at the same time, protect our best-in-market level of client satisfaction in corporate and investment banking, we are quite proud of. In this particular domain we will focus on speed, predictability, and efficiency of corporate customer journeys.
Last but not least, Komerční banka will position itself as a green bank and a sustainability leader on the Czech financial market and within Societe Generale group. By 2025, we will reduce KB carbon footprint by 80%, achieve carbon neutrality by 2026 and we aim further to improve our standing in such global sustainability indices as FTSE4Good and MSCI ESG.
It's impossible to describe our entire strategic plan in a couple of minutes interview, we have a multitude of concrete actions foreseen, such as the launching of a new card management, a digital hub or a new Corporate and Investment Banking portal. I hope to come back to you soon to tell you other exciting stories about KB.  
Let me conclude by thanking all Komerční banka teams for all their dedication, commitment and hard work. Without them nothing will be possible, they are the most valuable asset of our company and my greatest pride.
*DevOps is a set of practices that combines software development (Dev) and IT operations (Ops).
**A smart office is an intelligent workplace that leverages technology to connect and engage employees with their work environment.