Economic growth is back
Olivier Garnier, Group Chief Economist at Societe Generale, explains how, for the first time in a long while, all the main regions of the world economy are returning to growth.
Is cure better than prevention?
Prevention is better than cure, goes the adage. But history shows that economic and financial crises will inevitably happen, usually with unexpected causes. As a result, crisis management solutions are just as important as crisis prevention. The euro area was ill-prepared for the sovereign debt crisis in 2009. Since then, the region has set up several new institutions and mechanisms for managing and preventing crises.
What is the economic environment as Macron's term begins?
Whereas the two previous five-year presidential terms had been marked by major slumps – a global recession in 2008 and 2009 and the euro zone crisis in 2011 and 2013 – the new French president will benefit from a far healthier economy as his term begins.
Trade globalisation: going into reverse?
Globalisation has been the dominant force in the development of the world economy in the post-Cold War era, making the world's economies more interconnected and more inter-dependent than ever before. This wave of globalisation is the second in the past 200 years. The first wave began in the first half of the 19th century, powered by a combination of technological breakthroughs and liberal trade policy in continental Europe. It collapsed when the Great Depression of the 1930s led to a widespread retreat into protectionism.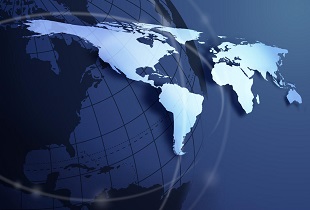 ScenarioEco: Vigorous activity
The global economic expansion is strengthening and broadening, driven by the industrial and trade recovery.
In 2017-2018, global GDP growth is expected to reach its best level since 2011 in spite of geopolitical risks and slowing Chine GDP, but it is likely to slow thereafter. Some drivers behind this expansion are fragile, however: fiscal stimulus in the US, upholding of high risk appetite, gradual and well communicated withdrawal of monetary accommodation.....
FURTHER READING