Economic growth is back
Olivier Garnier, Group Chief Economist at Societe Generale, explains how, for the first time in a long while, all the main regions of the world economy are returning to growth.
What is the economic environment as Macron's term begins?
Whereas the two previous five-year presidential terms had been marked by major slumps – a global recession in 2008 and 2009 and the euro zone crisis in 2011 and 2013 – the new French president will benefit from a far healthier economy as his term begins.
2017 economic prospects
The new Trump administration's first steps in the United States, upcoming elections in France and Germany… 2017 looks like being a particularly uncertain year. What could the consequences be for developed and emerging economies? Olivier Garnier, Societe Generale's Chief Economist, answers our questions.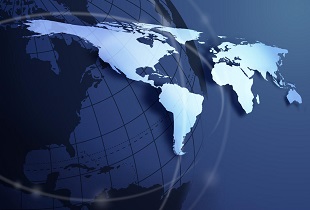 ScenarioEco: Great expectations
The stars are still aligned for the global economy, and GDP growth is expected to strengthen in 2017 and 2018.
The recovery in commodity-producing countries and the expected acceleration of growth in the United States would be the main drivers behind this strengthening.
However, this brighter global outlook remains subject to several fragilities: resumption of the Chinese slowdown, political uncertainties, exit of unconventional monetary policies, etc.
Italy: companies' difficulties are hampering investment and growth potential
Italian companies' financial situation started to deteriorate from the 2000s, with the end of productivity gains in the Italian economy. The increase in unit labour costs and the continued erosion of their competitiveness weakened companies' returns. All the while, labour market rigidities substantially restricted their ability to adjust. As a result, there was a sharp decline in corporate margins.
FURTHER READING