Quarterly economic forecasts for the main developing and emerging countries.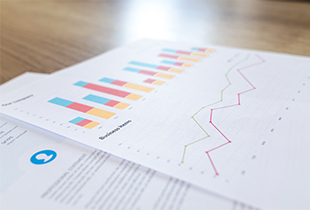 September 2017 - VIGOROUS ACTIVITY
The global economic expansion is strengthening and broadening, driven by the industrial and trade recovery.
In 2017-2018, global GDP growth is expected to reach its best level since 2011 in spite of geopolitical risks and slowing Chine GDP, but it is likely to slow thereafter. Some drivers behind this expansion are fragile, however: fiscal stimulus in the US, upholding of high risk appetite, gradual and well communicated withdrawal of monetary accommodation....
Trade globalisation: going into reverse?
Globalisation has been the dominant force in the development of the world economy in the post-Cold War era, making the world's economies more interconnected and more inter-dependent than ever before. This wave of globalisation is the second in the past 200 years. The first wave began in the first half of the 19th century, powered by a combination of technological breakthroughs and liberal trade policy in continental Europe. It collapsed when the Great Depression of the 1930s led to a widespread retreat into protectionism.
Italy: companies' difficulties are hampering investment and growth potential
Italian companies' financial situation started to deteriorate from the 2000s, with the end of productivity gains in the Italian economy. The increase in unit labour costs and the continued erosion of their competitiveness weakened companies' returns. All the while, labour market rigidities substantially restricted their ability to adjust. As a result, there was a sharp decline in corporate margins.
Subscribe to the Economic studies series
FURTHER READING
The Economic Research Department analyses, monitors and drafts forecasts/scenarios regarding global economic and financial developments on behalf of the Societe Generale group as a whole. Its experts share their vision through economic, financial and socio-political studies and articles.
Michala Marcussen, the Societe Generale group's Chief Economist, and other experts from our Bank provide regular analyses of the economic and financial news.