Shine, the neobank for entrepreneurs
The Group's fintech is strongly committed to CSR
The neo-bank Shine offers to Very Small Enterprises (VSEs), professionals and self-employed in France an offer combining a full online bank account with a support in the administrative management for their daily activity: calculation of taxes and contributions, billing, accounting simplification etc. 
Already 100,000 customers 
Since its acquisition by Societe Generale in 2020, Shine has doubled the number of its customers and its employees and tripled its revenues.
While maintaining its identity and autonomy, Shine quickly took advantage of synergies with the Group's businesses: to broaden and distribute its offer, or to obtain its approval as a payment establishment by the French Prudential Supervision and Resolution Authority (ACPR).
Combining proximity and responsibility 
When it was created in 2018, Shine set itself the mission of simplifying the lives of its customers through a banking service responsible for the environment and society. In 2020, its proactive policy earned the neobank the "B Corp" label, which distinguishes companies that reconcile profit and purpose.
Starting in 2019, Shine committed to measuring and publishing its annual carbon footprint, convinced that greater transparency naturally leads to efforts to reduce carbon emissions. Two years later, Shine launched the "Climate Act" initiative, inviting companies it can federate to commit to the same principle. More than 290 companies have already joined the collective.
Shine contributes concretely to the awareness and efforts against global warming through the training of its teams and the support of its customers. The fintech is a member of the organisation "1% for the Planet" and donates 1% of its annual turnover to environmental organisations chosen by its customers and employees.
Convinced of its social responsibility, Shine is committed to gender equality. The neobank introduced the 8-week second-parent leave and published its salary schedule.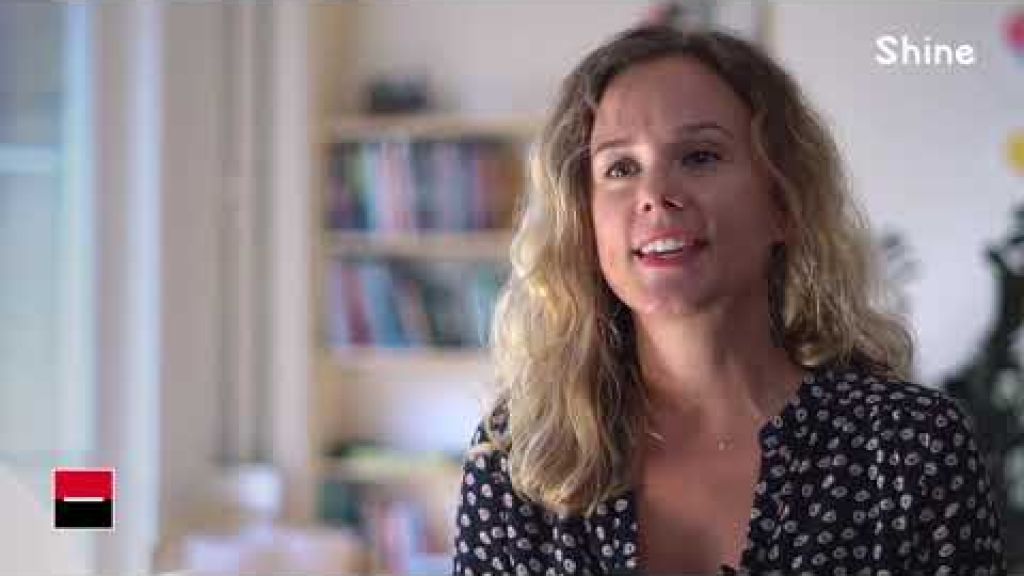 #InnovationStories Shine and Societe Generale, the best of the worlds for entrepreneurs
Activate English subtitles on the video