Find Societe Generale at Money 2020
Money2020 Europe took place in Amsterdam from June 3rd to 5th, this is a key event that brings together payments, technologies and financial services sector.
On this occasion, the Group has formed a partnership with Business France, whose action is to promote the development of French Fintechs internationally, and is thus part of the FrenchTech delegation of the event, to promote its Fintechs.
It was an opportunity to find 2 Fintechs from the Societe Generale ecosystem presented in the Business France selection: AssurTech Moonshot-Internet, and Fintech Treezor, as well as
to meet the teams of the Innovation Department who will present their open innovation platform, and to attend a round table with Claire Calmejane.

Follow the live from @SocieteGenerale twitter and with the #M2020EU
⏰ Two days more of #Money2020 ! Meet Societe Generale's #OpenInnovation teams and fintechs, discover #OpenBanking services for startups https://openinnovation.societegenerale.com . Come and join us and let's see what you'll find at N40's booth. @TreezorBanking @MoonshotOff #TheFutureIsYou #M2020EU pic.twitter.com/lJ3FLG1ypE

— Fondation Société Générale (@Fondation_SG) 3 Juin 2019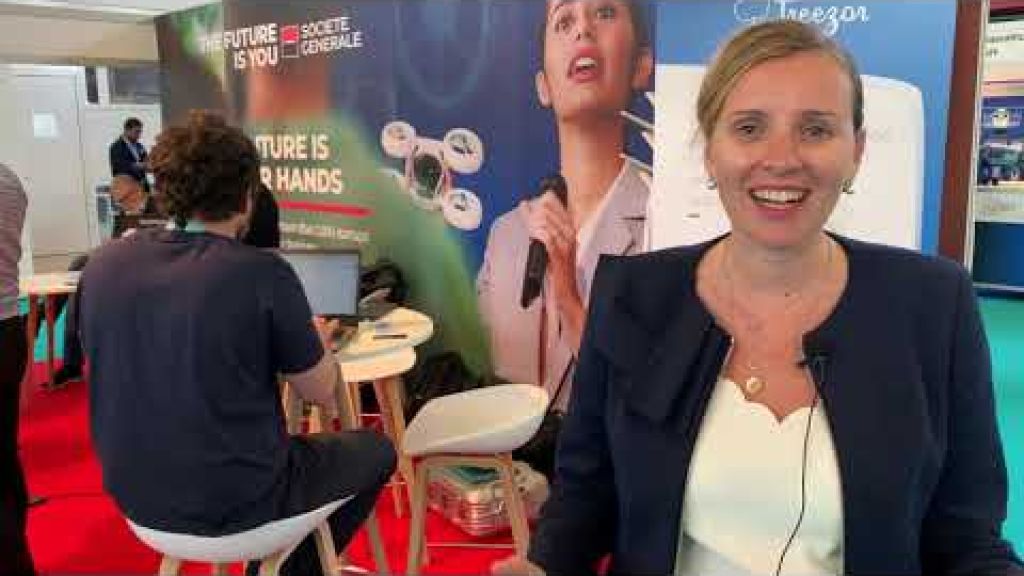 Back to Money 2020 Europe, by Claire Calmejane
Claire Calmejane, Director of Innovation, discusses Societe Generale's participation in Money 2020. She talks about supporting startups that have become Fintechs, as well as the evolution of innovation in the Group. This year, Societe Generale highlighted two Fintechs from the Group's ecosystem presented in the Business France selection: AssurTech Moonshot-Internet, and Fintech Treezor.
Treezor is one of France's pioneering Banking-as-a-Service platforms, providing services across the entire payment chain through API to many innovative financial-sector companies. This acquisition is part of Societe Generale Group's "Transform to Grow" strategy. It will enhance the Group's capabilities to deliver innovative services and products to its clients with increased time to market. It reinforces Societe Generale's position as one of the leading partners for Fintechs and financial institutions.
With Fiduceo, Societe Generale became the first bank in France to acquire a fintech company. Since then, we have seen a multitude of partnerships, investments, experiments and exchanges, well beyond the borders of France. In 2015, Societe Generale's subsidiary Boursorama announced the acquisition of Fiduceo, a French online personal finance management firm. Thanks to the expertise of this fintech, we were able to develop an account aggregator firstly for the clients of Boursorama, and then for those of Crédit du Nord and Societe Generale.