Social innovations: supporting positive transformations
Towards a positive transformation
Through our involvement in new emerging social innovations in the local regions and markets in which we operate, Societe Generale supports the development and solidity of our ecosystems. In particular, the Group contributes to positive transformation by supporting entrepreneurs, helping to invent the sustainable city of tomorrow, encouraging "green" mobility and promoting solidarity-based finance.
Working to meet entrepreneurs' needs
Historically, Societe Generale has always been the bank for entrepreneurs. Seeking to develop fruitful partnerships with our business and professional clients, we provide them with a specialised local network. The expertise of our dedicated regional business centres and the Societe Generale Entrepreneurs programme supports owner-managers from regional hubs, illustrate this commitment. Professional clients benefit from the full support of two expert advisers—one for their professional needs and the other for their personal lives.
Societe Generale was the first French bank to offer entrepreneurial clients an instant payment service that can be used throughout the Single Euro Payments Area (SEPA) zone, in response to the specific needsof business clients.
Sustainable cities: acting now and for tomorrow
The future of cities will be sustainable, inclusive and smart. As a partner of several flagship projects, our Group is investing to play our part in the construction of these cities.
As a partner of local public sector actors and the bank of companies involved in the Grand Paris urban transformation project, Societe Generale is actively engaged in helping meet the key environmental and social challenges of the future, and will provide €3 billion in financing for the project by 2024. This commitment is in addition to the €2.5 billion the Group has already invested in this major project for the Ile-de-France region since 2018. Find out more
Eric Groven,
Head of the Real Estate division of Societe Generale's French Retail Banking activities and Chairman of Sogepr
om,
discusses the Group's commitments to the Grand Paris project
and re
iterates how much the Grand Paris projects financed by Societe Generale

are

concrete examples of the Bank's strong environmental ambitions.
Sogeprom, Societe Generale's property development subsidiary, and Demathieu Bard Immobilier were also selected to build the A, B and C sectors of the Media Village for the 2024 Olympic and Paralympic Games, held in Paris. Located in the commune of Dugny, north of Paris, the Media Village will be the living quarters for the world's journalists and media technicians for the duration of the Games. After the Games, the site will be converted into a residential neighbourhood with both urban and natural spaces focusing on proximity, exchange and a friendly atmosphere.
 Societe Generale is also a founding partner of the international Netexplo Smart Cities Accelerator, which aims to train and certify decision-makers in charge of smart territories, promoting greener and more connected cities. 
Lastly, LaVilleE+®, a subsidiary of Societe Generale group, is a real estate startup dedicated to sustainable cities that specialises in Urban Planning Advisory Services. The subsidiary helps develop smart and sustainable cities for public contractors (authorities, planners, etc.) and private contractors (investors, real-estate companies, operators, developers, etc.) with regional projects (property blocks, campuses, neighbourhoods, etc.) involving real estate or, more specifically, mobility—projects whose development generates a positive impact.
 
On the road to sustainable mobility
In the mobility sector, the Group is seizing the new opportunities offered by changes in motor vehicle technology. ALD Automotive, the Group's subsidiary and Europe's leading long-term vehicle leasing company, is resolutely committed to sustainable mobility. This is being achieved by developing a fleet with a growing number of hybrid and electric engines, and by acting as a responsible advisor, encouraging clients to reduce the environmental footprint of their fleets.
hybrid and electric vehicles in the ALD Automotive fleet at the end of 2019

increase in this fleet within one year
The economy and society working hand-in-hand
Societe Generale is recognised for our support of sustainable economic development players: not-for-profits, co-operatives, social and solidarity economy companies, etc. Organisations in the health, social medicine and education sectors benefit from specific support for their housing projects.
With many years of involvement in the field of solidarity-based finance, our Group is responding to the growing interest shown by savers and investors by fully playing our role as an intermediary with a range of dedicated products. Societe General has partnered with Cristal Solidarité to create the market's very first structured charitable product, featuring a donation associated with every subscription.
LYXOR Asset Management, a pioneer in index Exchange Traded Funds (ETFs) and the Group's Asset Management specialist, is the only European operator to offer themed ETFs indexed against four UN Sustainable Development Goals: water, renewable energies, the fight against climate change and gender equality.
share of the not-for-profit market
FIND OUT MORE
CSR Commitments
Visit the page
Ecological Transition
Visit the page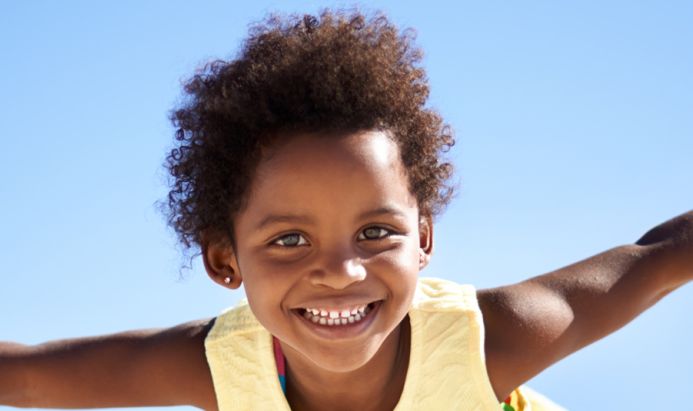 Sustainable Development in Africa
Visit the page