As Africa moves forward, we support their sustainable development

Responsible transformation
Africa and Societe Generale have an uninterrupted history going back for over a century. The Group is supporting the continent in a fair, environmentally-friendly and inclusive transition. Put simply, a sustainable and positive transition, drawing its strength from one conviction: the demographic and economic development of this continent – with its talent, natural resources and infrastructure projects – is a key issue of this millennium. Societe Generale supports local economies in particular through the Grow with Africa programme, a demonstration of our commitment to long-term performance.
With a presence in 19 countries, the Group is the leading international bank in West Africa.
Africa is a continent full of opportunity and is undergoing profound changes. In addition to the tremendous energy of the African entrepreneurial ecosystem, we are convinced that growth in Africa will come primarily from the private sector. For this to happen, the engagement of all economic actors, including French and African SMEs and Mid-Caps, is essential.
A winning partnership
Designed together with numerous international and local partners, the Grow with Africa programme includes numerous sustainable growth initiatives for positive transformation on the continent: financial inclusion, multidimensional support for African SMEs, infrastructure financing, and the development of innovative financing solutions for agriculture and renewable energy.
Supporting SMEs
SMEs are at the heart of Africa's economic momentum and play a vital role. They are the driving force contributing to the emergence of a middle class and promoting access to employment. The Bank is constantly adapting its initiatives and services to support their growth.
Infrastructure financing
Societe Generale is the leading French bank financing infrastructure in Africa. Energy, transport, telecoms networks, healthcare... the infrastructure sector, a key element of the continent's development, is growing at over 5% per year. The Group contributes to its growth by continually developing structured finance options.
Find out how Societe Generale is contributing to the "Water for All" development project in Cote d'Ivoire (Press Release in french only).
Further case studies: CHU in Benin, Douala Grand Mall
Promoting financial inclusion
Widespread use of mobile phones, electronic money, e-wallets... In Africa, the traditional banking model is reinventing itself every day. And digital technology, acting as a growth accelerator, is constantly improving the client experience. Societe Generale contributes to the development of African countries by offering simple and accessible services aimed at the large population currently without access to banking services. This is the aim of YUP, the e-wallet solution providing access to a full range of financial services, even for those without a bank account.
On a different level, the Group is also working to strengthen flows between the African continent and international financial institutions and donors.
Find out more about the YUP e-wallet
Innovating to finance renewable energy and agricultural businesses
Developing agriculture and improving access to electricity are key priorities in Africa. Societe Generale is working with our partners and leveraging on our expertise to support a wide range of projects: partnerships with local players, support for farmers, electricity production and distribution operators, among others.
Find out more about financing for agribusiness and renewable energies
increase in outstanding loans to African SMEs by 2023

countries in which the Group operates, with over 1,000 branches
Women are the future of the continent
What do African women do when it's hard to find a job? They create one! While women are a driving force behind the continent's economic momentum, they still face genuine obstacles when they start. Societe Generale supports them, notably through our commitment to the Women in Africa foundation. The Group is also committed to promoting gender equality and developing local talent in our African subsidiaries.
The ambitious Africa programme
Every year, the Societe Generale Foundation devotes €1 million to African development. The Africa programme was launched in 2018, supporting local initiatives with assistance from our partners. These initiatives target in priority professional integration and education, the development of skills in professions with a strong future, and access to training and sports.
Best Bank in Africa
At the 2019 Euromoney Awards for Excellence, the Group received the award for Best Bank in Africa for Corporate Responsibility.
in structured finance commitments in 2020

This is the goal for outstanding loans to microfinance institutions in 2022, double the previous figure
FIND OUT MORE
Our CSR commitments
Visit the page
Financing the Ecological Transition
Visit the page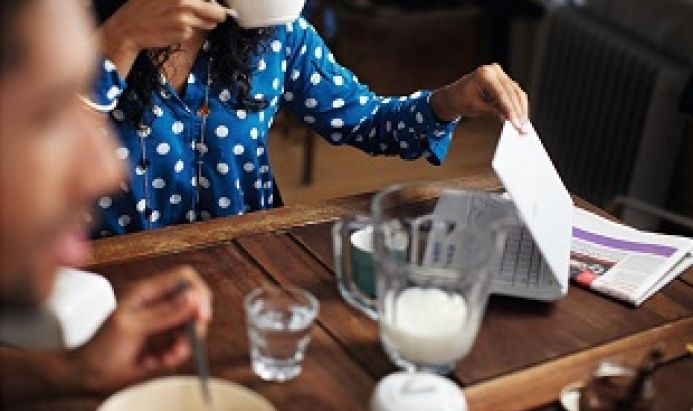 Job opportunities at the Group in Africa
Visit the page
Visit the Societe Generale in Africa website dedicated to sustainable development in Africa